In March of 2020, I hosted the first VORTEX …
… which has now become the greatest pitch training event on the planet.
The attendees from that first event did approximately $55 million of business deals. How?
Take a look at this photo for a hint, see the words, top left: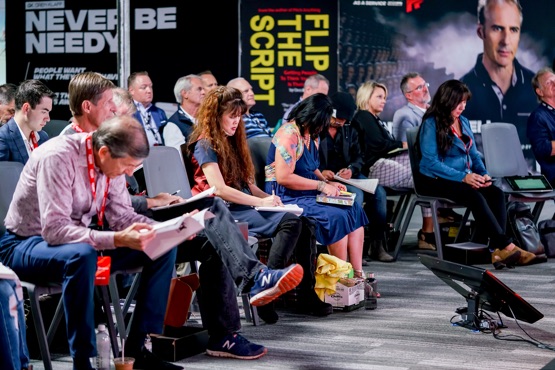 "Never Be Needy" is one of the core principles of Vortex:
Since our first event, we've had more than 300 CEOs and Sales Executives come to this one-of-a-kind workshop to help …
Raise millions of dollars in capital on friendly terms that keep you in control of your company
Close $100k+ deals in half the time without giving discounts or other profit-destroying concessions
Reach fundraising goals even for your non-profit or arts organization
And if you'd like to work with me and my team on YOUR pitch for three (3) action packed days, I'd like to invite you to apply for Vortex: Spring 2023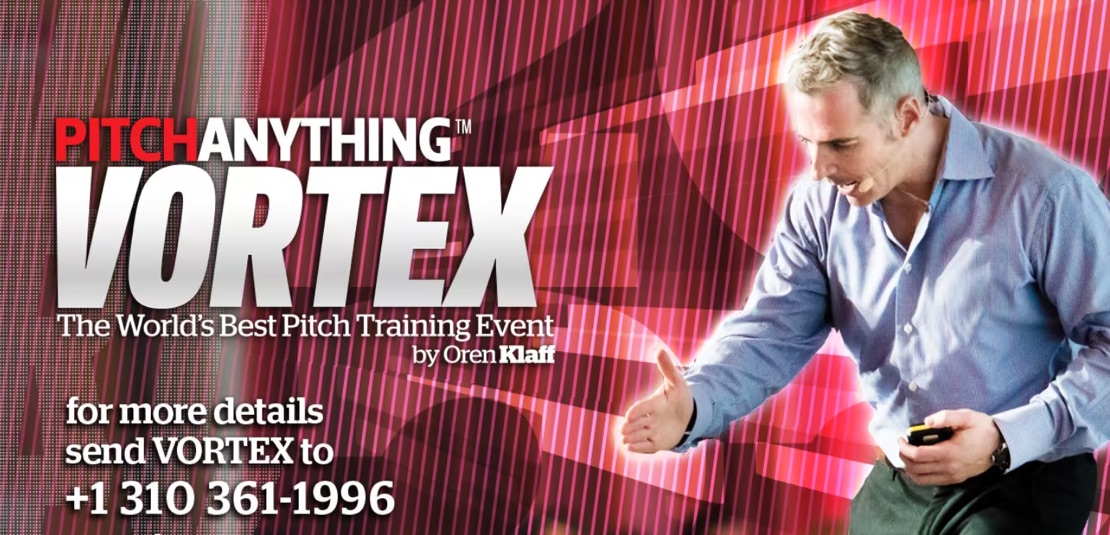 VORTEX: Spring 2023
LIVE from the Pitch Anything HQ in Carlsbad, CA
Feb 8th – Feb 10th 2023
The goal of this live, 3-day workshop is simple: Help you build the foundations for a pitch deck that can generate millions of dollars in capital raised – or revenue generated.
For three days, you'll get to work directly with me and my team in this live workshop.
Here's what you'll create:
A pitch deck that gets instant positive recognition
A financial story that quick passes through analyst screens
Narrative on each page of your deck that builds investor desire
A "Flash Roll" that creates immediate credibility with buyers
Frames to avoid getting "red flagged" and shut down
The High-Status look-and-feel that makes investors bring their friends to invest as well
You'll also have the opportunity to get personalized, one-on-one feedback from our coaches during the event.
If you're interested in attending, I'm opening up 20 "early bird" spots right now.
Go here for the full details of the event.
If you want to apply for the event, make sure you get a call booked with one of our reps before Friday to take advantage of the early bird pricing.
If we think this event can help you raise money or build your revenue, we'll offer you a seat.
See the event details here and apply for a spot.
-Oren