See this image?
This pitch deck – quite literally – saved my career (and maybe my entire life).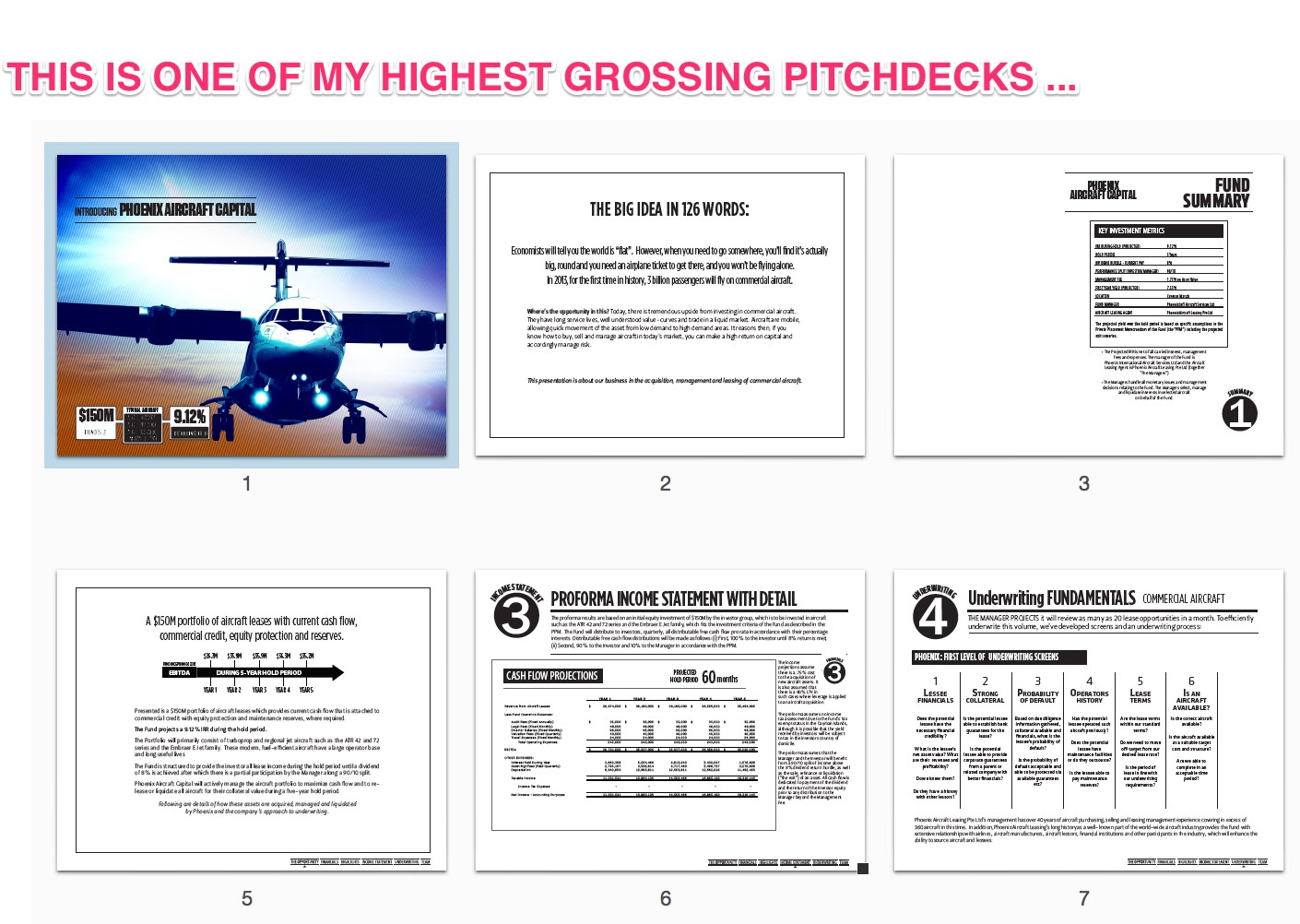 While I can't spill the exact amount of money this pitch brought in … you're right to think a pitch like this can quickly get you between $1 – 3 million of investor capital.
Using what I call the F.A.S.T. Funding Method I've consistently been able to raise $10M in about 90 days for regular deals …
THERE'S A SIMPLE REASON YOU CANNOT JUST COPY A SOMEONE ELSES "SUCCESSFUL" PITCHDECK …
Oh sure, It's easy to find other people's work online, and try to "copy" what they did.
From Facebook to Squire to LinkedIN … it's all there, a click away …
But there isn't a single person I know of which has copied someone else's "deck", then succeeded with raising money.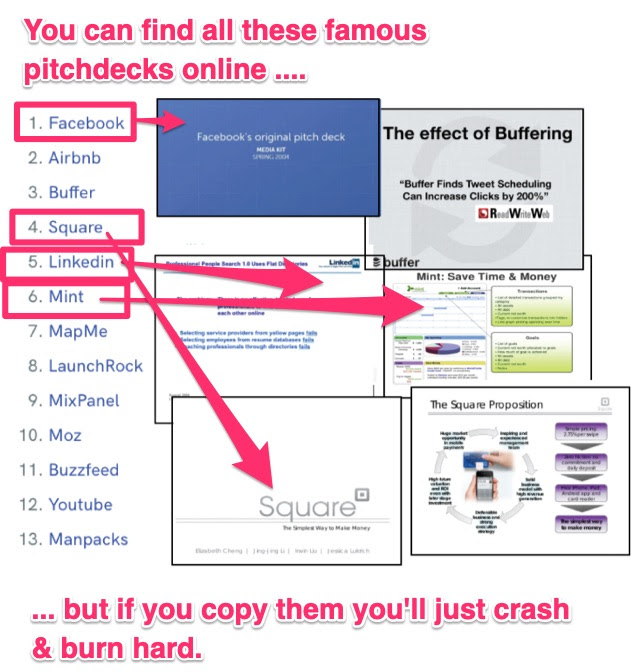 But still, a good pitchdeck is the foundation for how all money is raised in today's capital markets.
"But unfortunately for you,
everything you see on the internet
about how to build an effective pitchdeck
is 100% wrong…"
And I know from personal experience.
BECAUSE THE FIRST TIME I truly needed a pitchdeck to show investors, was when my entire life was on the line.
I needed the best pitchdeck service in the world and I was willing to pay anything for it.
First, I googled "pitchdeck services" … and found a bunch of graphic designers who who didn't know anything about finance, technology or business.
Second, I downloaded a "pitchdeck template" from DeckTree for the bargain price of $18. Bye bye money.
Finally, I tried to copy and edit other people's pitchdecks … taking the best parts of different "funded" decks that I liked, which created a Frankenstein-deck.
But when I sent it around: ZERO RESPONSE.
After wasting valuable time that I didn't have to waste, and spending $15,000 in failed attempts to write an investor ready deck (which was a lot of money to me back then) … I came to the realization.
If I wanted to raise millions of dollars for my business from the types of people who could cut real checks, I had to go back to the beginning and start from First Principles like…
The Big Idea
High Status
Urgency + Fear-of-Missing-Out
The 7 Key Financial Assumptions
Winter is Coming
and …. Plain Vanilla Framing.
These are the principles that let humans easily explain their ideas to each other.
"Desperate to get a deck that investors would love, I worked like a possessed man on this one deck for 30 days straight, and that's when I finally got it right."
Raised $6.1m in 30 days
Generated $600k in fees for my personal account
Put me on the cover of Advertising Age magazine.
And most importantly, it was the foundation for what I now call the F.A.S.T. Funding Method that I use in every single deal.
Thanks to this proven framework, I just don't have to struggle for weeks or months to put together a winning pitch deck…
In fact, my current Personal Record is …. $5 million in 6 days.
"If you need to raise money right now, the good news is that I could write the perfect pitch deck for you in about 8 hours …"
But I'd also charge you my insanely high corporate rate.
Here's a better idea:
Join my small IN-PERSON webinar I'm running this week, you can get this same thing for FREE.